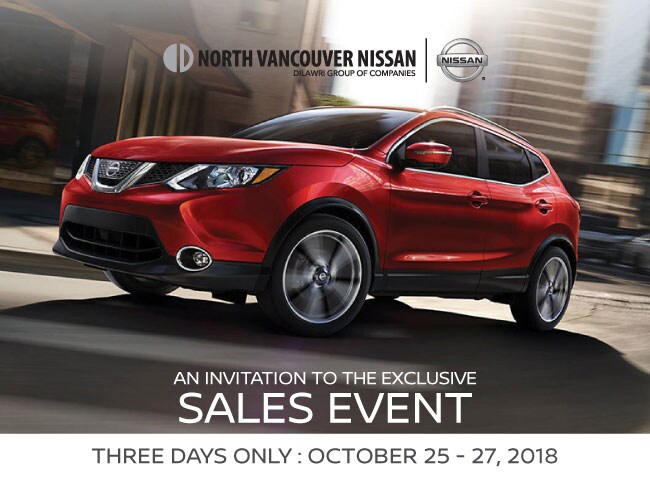 A SPECIAL INVITATION JUST FOR YOU...
Once in a while an opportunity comes along that is too good to pass up. If you have been waiting to purchase your next vehicle, be sure to join us for your special Exclusive Sales Event.

As a preferred client of North Vancouver Nissan, you will be entitled to...
Rates from 0% finance or up to $6,000 cash credit*
Special offer on the Nissan Titan - from $99 weekly (24-month lease)
Nissan loyalty up to $1,000
Bonus trade loyalty of $500 or $500 snow tire credit
In-store exclusive pre-owned clearance pricing!
* on select models only
Thursday, October 25th: 9:00 am - 8:00 pm
Friday, October 26th: 9:00 am - 6:00 pm
Saturday, October 27th: 9:00 am - 6:00 pm
 
---
Please RSVP by Tuesday, October 23, 2018

Make an Inquiry